Immigrant Respite Center Aids Families Seeking Asylum In U.S.
MCALLEN, TX - AUGUST 15: A pregnant Honduran immigrant stands in line with fellow immigrants for a bus to a U.S. destination on August 15, 2016 from McAllen, Texas. Central American immigrant families, who had crossed into Texas through Mexico, are processed at a U.S. Border Patrol center, given temporary legal documents and sent to their destination city, while their asylum petitions move through U.S. immigration courts. The families are assisted by the Sacred Heart Catholic Church Immigrant Respite Center in McAllen before their departure. (Photo by John Moore/Getty Images)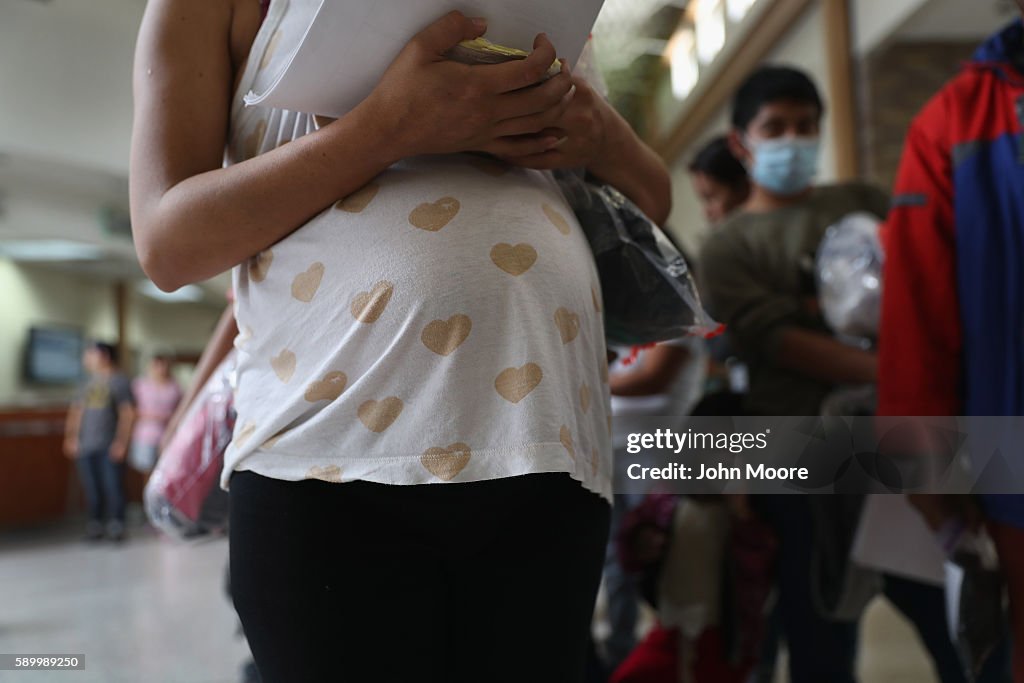 Wie darf ich dieses Bild verwenden?
DETAILS
Einschränkungen:
Bei kommerzieller Verwendung sowie für verkaufsfördernde Zwecke kontaktieren Sie bitte Ihr lokales Büro. Vollständige redaktionelle Rechte in Großbritannien, USA, Irland, Kanada (außer Quebec). Eingeschränkte redaktionelle Rechte für Tageszeitungskunden in allen anderen Ländern. Bitte kontaktieren Sie uns.
Kollektion:
Getty Images News
Erstellt am:
15. August 2016
Quelle:
Getty Images North America
Max. Dateigröße:
5472 x 3648 px (46,33 x 30,89 cm) - 300 dpi - 3 MB