The Wedding Of Prince Guillaume Of Luxembourg & Stephanie de Lannoy - Official Ceremony
LUXEMBOURG - OCTOBER 20: (NO SALES, NO ARCHIVE) In this handout image provided by the Grand-Ducal Court of Luxembourg, the bride and groom's rings are seen on a cushion during the wedding ceremony of Prince Guillaume Of Luxembourg and Princess Stephanie of Luxembourg at the Cathedral of our Lady of Luxembourg on October 20, 2012 in Luxembourg, Luxembourg. The 30-year old hereditary Grand Duke of Luxembourg is the last hereditary Prince in Europe to get married, marrying his 28-year old Belgian Countess bride in a lavish 2-day ceremony. (Photo by Guy Wolff/Grand-Ducal Court of Luxembourg via Getty Images)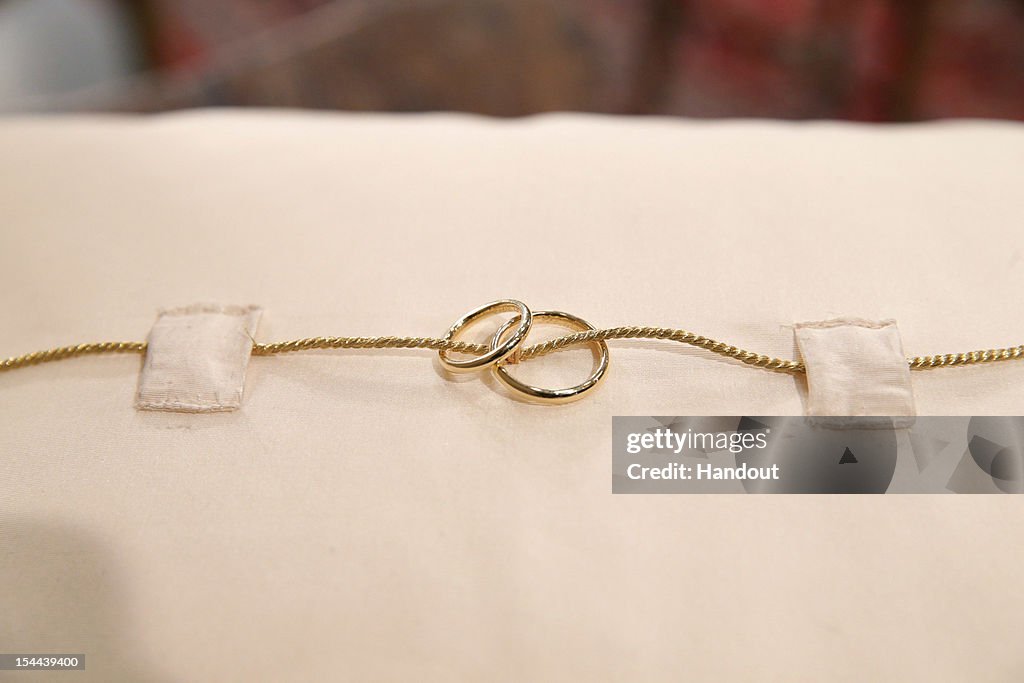 Wie darf ich dieses Bild verwenden?
DETAILS
Einschränkungen:
Bei kommerzieller Verwendung sowie für verkaufsfördernde Zwecke kontaktieren Sie bitte Ihr lokales Büro.
(NO SALES, NO ARCHIVE) Getty Images provides access to this publicly distributed image for editorial purposes and is not the copyright owner. Additional permissions may be required and are the sole responsibility of the end user.
Kollektion:
Getty Images Entertainment
Erstellt am:
20. Oktober 2012
Quelle:
Getty Images Europe