Characters Practicing for Live Chess Game
(Original Caption) Chess Comes to Life. Black King, White Queen, Knights, Bishops, and all the pieces of the age-old game of chess came to life and moved to music on a huge checkerboard at the Boots Gymnasium in Cornwall Road, London, England, recently. The "pieces" -girls dress in scarlet and white-were rehearsing for the "Living Chess Tournament" which is to be played between the House of Lords and the House of Commons and six other teams at the Hurlingham Club shortly. Photo shows a living chess game during rehearsal.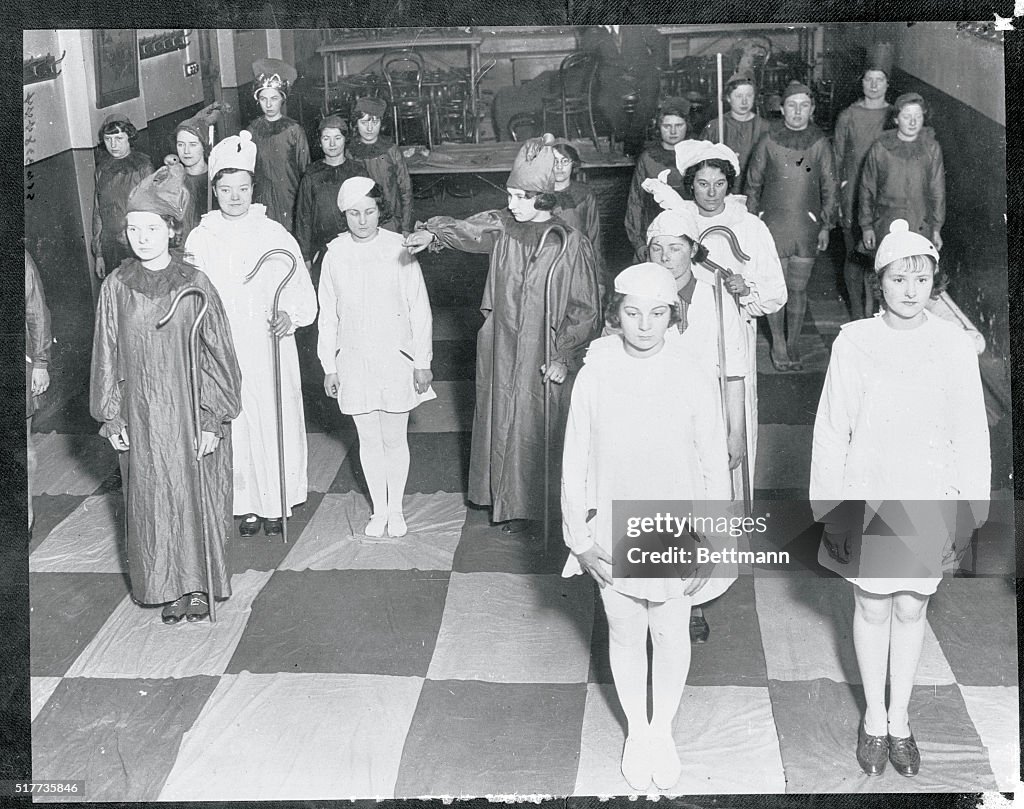 Wie darf ich dieses Bild verwenden?
Bitte beachten Sie: Bilder, die historische Ereignisse darstellen, können Motive oder Beschreibungen beinhalten, die nicht der gegenwärtigen Auffassung entsprechen. Sie werden in einem historischen Kontext bereitgestellt. Weitere Informationen.
DETAILS
Einschränkungen:
Bei kommerzieller Verwendung sowie für verkaufsfördernde Zwecke kontaktieren Sie bitte Ihr lokales Büro.
Erstellt am:
2. März 1936
Objektname:
u338444acme.jpg
Max. Dateigröße:
4315 x 3408 px (36,53 x 28,85 cm) - 300 dpi - 7 MB