Dallas Desperados Andy McCullough...
UNITED STATES - MARCH 02: Arena Football: Dallas Desperados Andy McCullough (19) in action vs Arizona Rattlers, Phoenix, AZ 3/2/2003 (Photo by Peter Read Miller/Sports Illustrated via Getty Images) (SetNumber: X67849)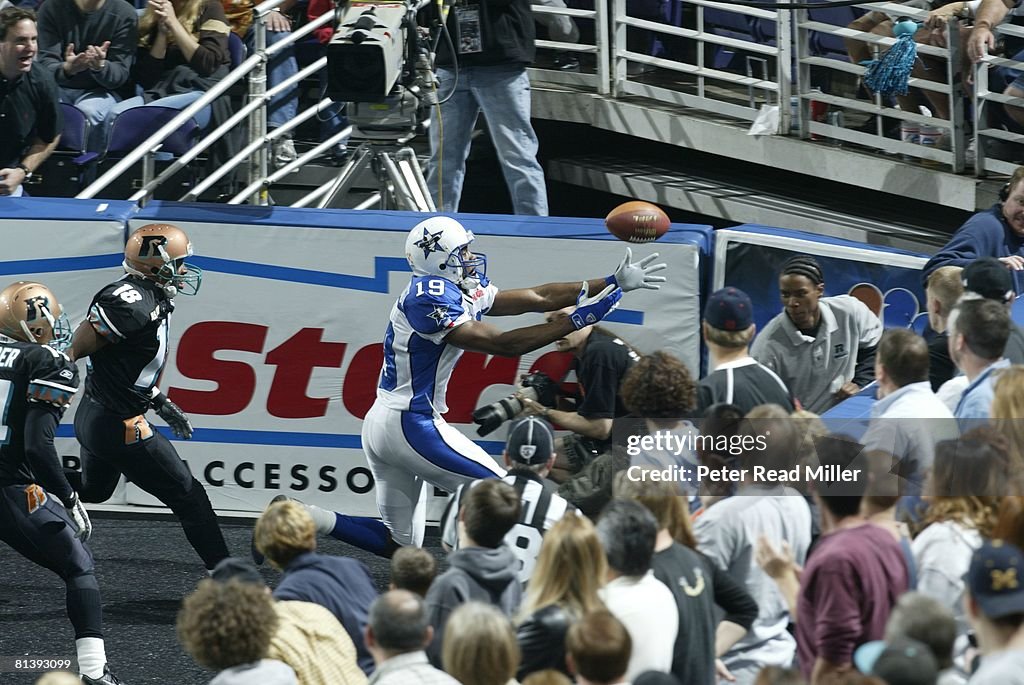 Individuelle Preisgestaltung: Sagen Sie uns einfach, wann, wo und wie Sie diese Datei nutzen möchten.
DETAILS
Einschränkungen:
Keine kommerzielle Verwendung ohne Genehmigung. Bitte kontaktieren Sie Ihr lokales Büro.
Prior approval is required for ALL uses of images depicting SPORTS ILLUSTRATED or GOLF magazine covers, and for ANY use in RETAIL PRODUCTS. Contact your local office to see if we can clear this image for you.
Kollektion:
Sports Illustrated
Erstellt am:
2. März 2003
Quelle:
Sports Illustrated